SHOULD I TAKE A HAIR LOSS SUPPLEMENT?
If you are experiencing hair loss, you may benefit from taking a hair loss supplement like Hair Growth Formula Pills. There are many causes of hair loss, including hair loss from a vitamin or mineral deficiency. In these cases, taking hair loss vitamins can help you to regain fuller, healthier hair. Even if you don't have hair loss, it may be a smart move to take a hair loss supplement as a preventative measure.
HOW DO HAIR LOSS VITAMINS WORK?
A well-balanced diet helps you to maintain overall health as well as healthy hair. According to the Eatwell Guide, a healthy diet is made up largely of fruits, vegetables, and whole grains, with smaller amounts of protein, beans, dairy products, and oils. Crisps, candy, biscuits, and other sweets and snacks should be eaten sparingly.
However, eating a healthy diet is easier said than done! With all the stresses of daily life, it can be tricky to eat the wide variety of foods that your hair follicles require to grow hair. That's why, in many cases, hair loss is the result of a poor diet or a nutritional deficiency.
The good news is that hair loss vitamins work by supplementing your diet with all the vitamins and minerals your hair follicles need for healthy hair growth. They help to "fill in the gaps" of your diet so that your hair growth never suffers.
However, hair loss supplements can only effectively nourish the hair follicles when they are formulated with the best hair loss vitamins.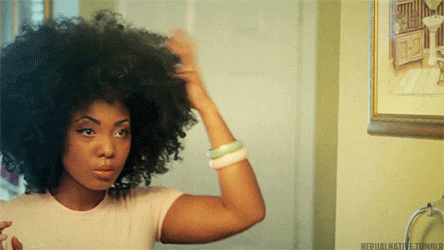 Edge Naturale Hair Vitamins provide a plant-based and cruelty-free proprietary blend of 28 vitamins, minerals, herbs and amino acids to help boost your natural hair growth from the inside out.

I've used the hair vitamins once a day for almost a month and I think it might have the ability to be a good hair growth product. Below was my experiences:


The Smell 
Yikes, I'm going to admit it's not the best smelling but it's quick and painless. Lol 


The Growth 

Having my hair in braids you don't see much change but I did notice some new growth coming in.

WHERE TO BUY
www.edgenaturale.com